In the 'Config Setup' tab you will find the following parameters: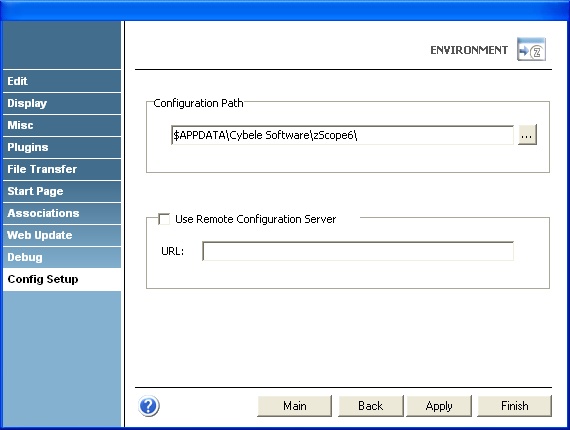 Configuration Path
Enter here the path where you want to store your configuration files. You can enter different paths per Windows users If you want to share your configuration files between Windows users, enter the same path.
Everytime you change your path, you will cease to use your current configuration files which will be kept in the previous path. At the same time, you will begin to use the files that are in the new path you have selected, and if this is the first you select that path, you will need to create all the configuration again.
Use Remote Configuration Server
Check this option and enter the URL where the remote files will be saved. This will allow all your z/Scope users to load the same configuration files.