In the 'Plugins' tab you will find a list of the available plugins, which you can check or uncheck to customize the use of z/Scope. After making your selection you will need to restart the application for the changes to take effect.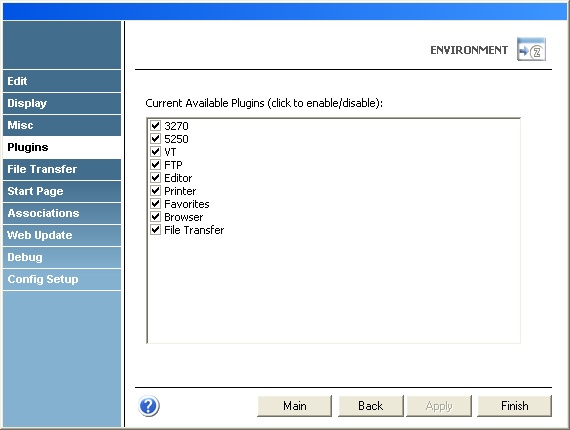 Important:
The FTP function is not available for Express editions and might be not included on your License.
Also note that the Editor works only on z/Scope Workbench.
See our z/Scope Edition Comparison online.
To learn more about plugins and their functionality, read on: Appendix: Plugins