In order to learn how to create a One-Time URL, you can use the example in 'oturltest.html', located in the 'web' folder of the installation folder. Access it with this URL:
http(s)://yourdomain:port/oturltest.html
This file shows all the parameters you can set in the One-Time URL. After you are done, press 'ENTER' and z/Scope Anywhere will redirect you to the URL that reflects your settings.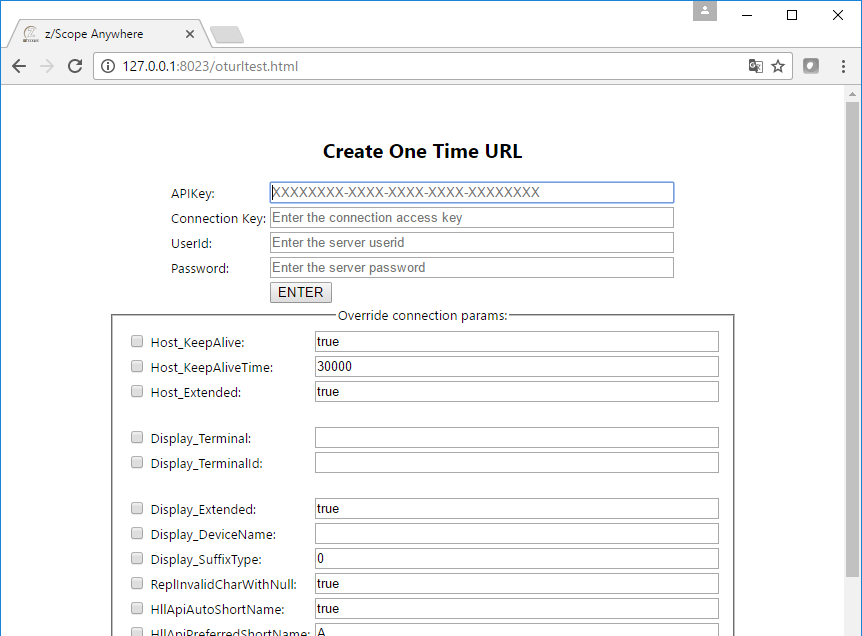 Read More: