The application will be available under different menus, depending on the installation mode you have selected:
Desktop Mode
The desktop mode installation starts the application automatically every time Windows starts. Look for the z/Scope icon on the tray icon bar.
Tray icon menu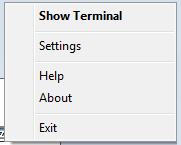 Show Terminal
Opens the z/Scope Anywhere web user interface on the machine's default web browser. Another possible way to open the web interface is by opening a web browser and typing in the z/Scope Anywhere address.
Settings
It will open the Configuration Manager, accessing most of the application features and settings.
Help
Opens the online z/Scope Anywhere documentation.
About
z/Scope Anywhere full version number.
Exit
Closes the application. To open the application again go to the "Start Menu" and click on the "z/Scope Anywhere" menu item.
Server Mode
The server mode installation also starts the application automatically, in the machine where the server was installed. To use the web application you should open a browser and type in the server address.
The Configuration Manager can be opened through the Start Menu as well: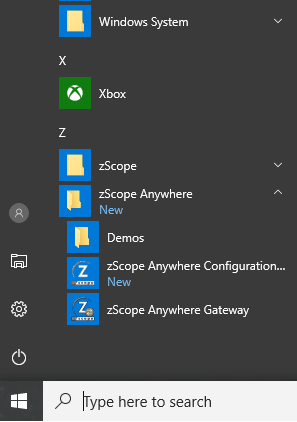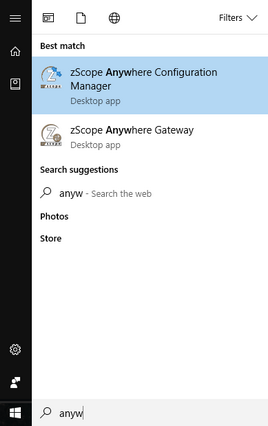 Read More: