This page will guide you to create a UNIX/VT/SSH connection with a HTTP Gateway.
Once in the Host Address screen of the Connection Setup Dialog, select enter the host, the port and check the box to enablez/Scope Anywhere.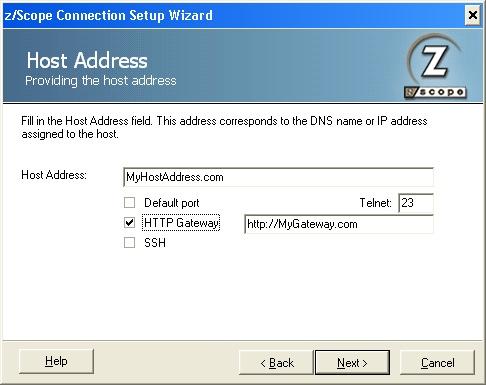 A new box will be enabled, so you can enter the HTTP Gateway you wish to use.
| | |
| --- | --- |
| | You must enter "http://", otherwise you will not be able to continue. |
Then press 'Next'.
Finally, enter a name for the new connection.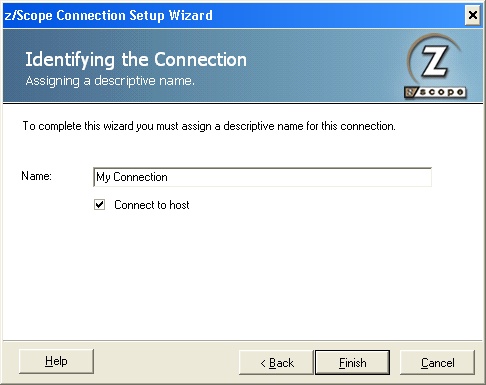 If you have accessed the Connection Setup Wizard through the main toolbar or main menu, you can leave the 'Connect to Host' option checked to connect right after the connection is created.
To create the connection click 'Finish', or press 'Cancel' to discard the whole procedure.
Related items: