This page will guide you to create a UNIX/VT/SSH connection with SSH.
Once in the Host Address screen of the Connection Setup Dialog, select enter the host, the port, check SSH and click 'Next'.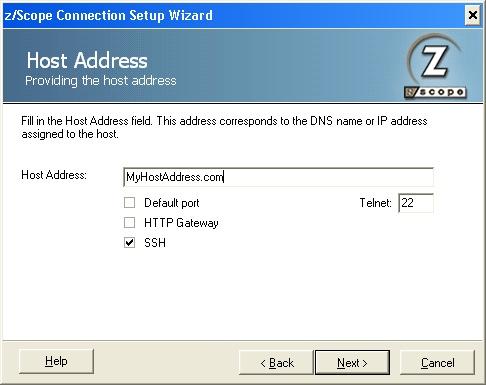 Only if you have marked the SSH checkbox, following the 'Host Address' screen you will be presented with the following screen. Enter the username and password to identify you in the connection.
| | |
| --- | --- |
| | When selecting to configure an SSH connection, you will not be able to use a Gateway for this. |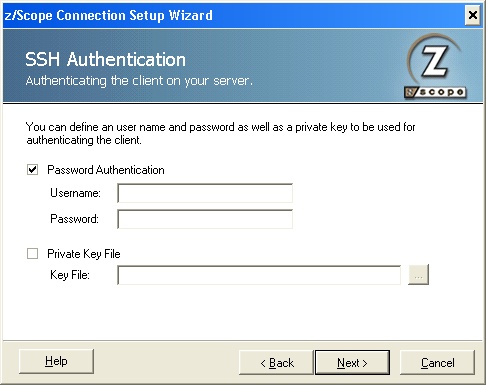 Additionaly you can specify a private key file by marking the 'Private Key Field' checkbox and selecting the file with the '...' button. Then press 'Next'.
Finally, enter a name for the new connection.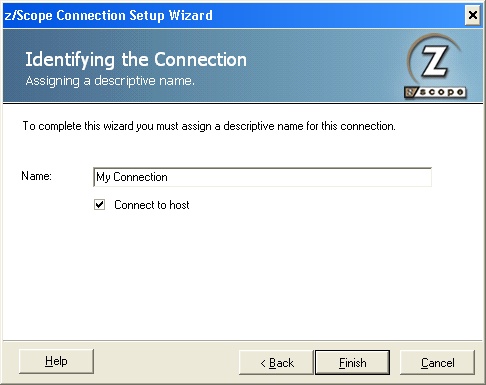 If you have accessed the Connection Setup Wizard through the main toolbar or main menu, you can leave the 'Connect to Host' option checked to connect right after the connection is created.
To create the connection click 'Finish', or press 'Cancel' to discard the whole procedure.
Related items: