In the 'SSH' tab you will find the following parameters: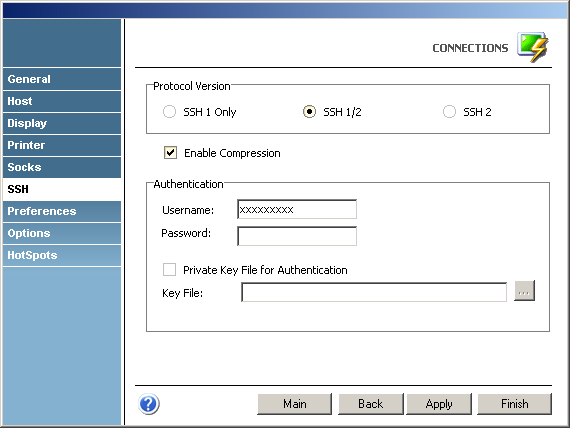 | | |
| --- | --- |
| | This tab only becomes available when the 'SSH' option is checked in the 'Host' tab. |
SSH Protocol Version
Choose one of the available versions: SSH 1 Only, SSH 1/2 or SSH 2 Only.
Enable Compression
Check this option to enable compression for the SSH protocol.
Authentication
Username
Enter an user name with access to the host via the SSH protocol.
Password
Enter the password for the specified user name.
Private Key File for Authentication
Check this option if you want to use a private key-file for the authentication process. You must enter the path of the file in the field below.