In the 'SSL' tab you will find the following parameters: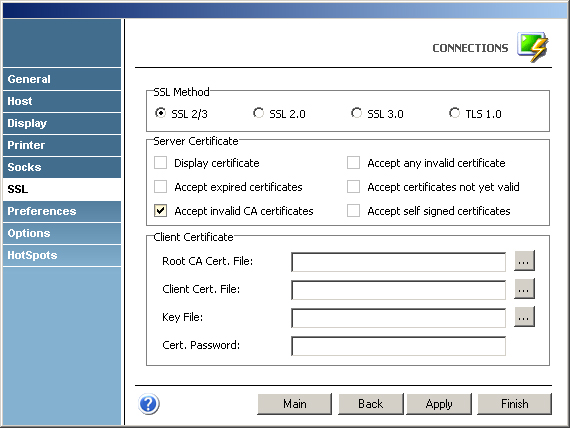 | | |
| --- | --- |
| | This tab only becomes available when the 'SSL' option is checked in the 'Host' tab. |
SSL Method
Choose one of the available methods shown: SSL 2.0, SSL 3.0 or TLS 1.0.
Server Certificate
The 'Display certificate' option controls whether to show the Certificate Info immediately after establishing the connection. The other options refer to the policy adopted when dealing with certificates that do not meet certain security conditions.
Client Certificate
Enter the file name of the certificate files that you own.