This page will guide you through the process of creating an SSH UNIX/VT/SSH connection.
Once in the Host tab, enter the host address, the port, check the 'SSH' option and go to the 'SSH' tab.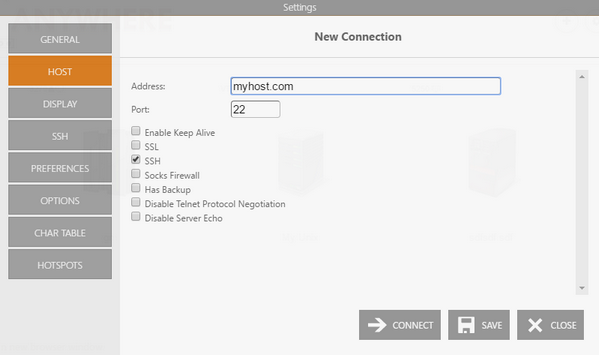 Marking the SSH checkbox will enable the SSH tab. Enter the username and password on the Authentication section to identify you in the connection.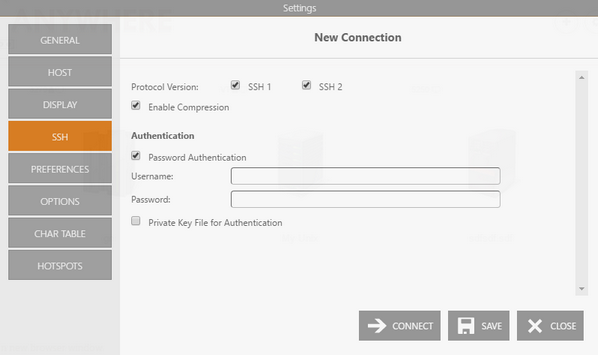 Additionally, you can specify a private key file by marking the 'Private Key Field' checkbox and informing the file location on the 'Key file' field.
After that, click on 'Apply', 'Save' or 'Connect'.
Read More: