In the 'Preferences' tab you will find the following parameters: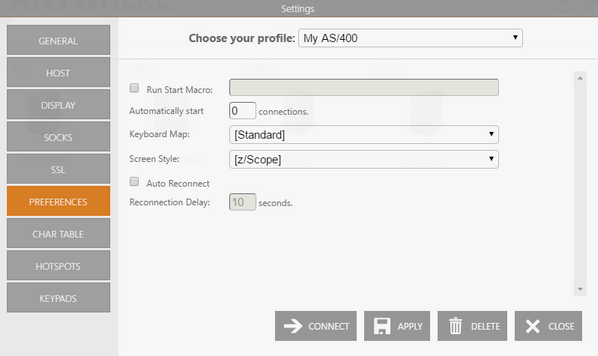 Run Start Macro
Check this option to run a macro upon connection and type the macro's name.
Automatically Start [n] Connections
Specify the number of this connection's sessions that will be automatically established upon z/Scope start.
Keyboard Map
Select the Keyboard map you want to use for this connection.
Screen Style
Allows you to select a default Screen Style for this connection.
Auto Reconnect
Check this option if you would like to automatically reconnect to the host after logging off.
Reconnection Delay
The amount of time (in seconds) that you would like the system to wait before auto reconnecting to the host.
Read More: