In the 'Socks' tab you will find the following parameters: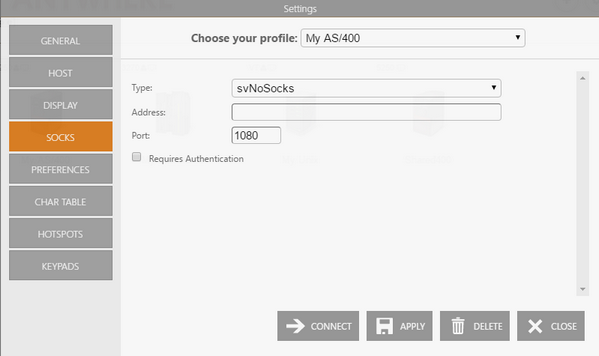 Type
The type of Socks protocol you will be connecting to. z/Scope provides support for svSocks 4, 4A and 5 protocols.
Address
Enter the IP address of the Socks server.
Port
Enter the port number of the Socks service at the host.
Requires Authentication
When connecting with svSocks4A protocol and higher, you have the option of providing a User ID and a Password for authentication.
Read More: