z/Scope Anywhere enables virtual keyboards when you establish connections through mobile devices.
Activate
The virtual keyboard will be activated automatically every time you get into a text field of the emulation screen.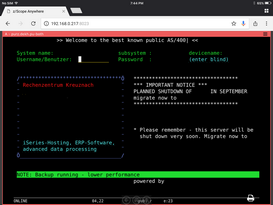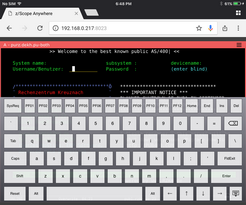 Hide
In order to hide the virtual keyboard, you should press the keyboard 'hide' button, located in the bottom right corner.
Hide

Press this button and the keyboard will be hidden.
Change the Orientation
z/Scope Anywhere virtual keyboards adapt automatically to the device orientation.
Read More: