When connecting to a host that supports SSH, in order to take advantage of this technology you must activate the SSH option in the web Settings Host tab: Unix/VT Host tab.
To achieve this, follow these steps: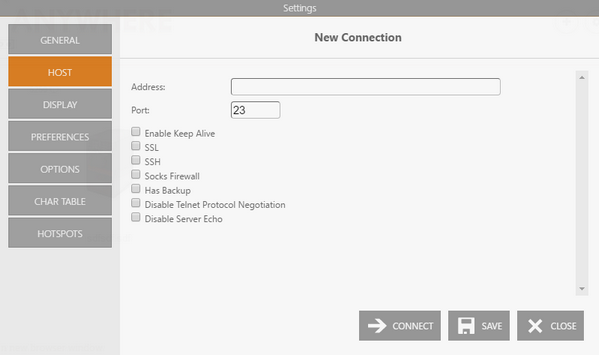 1. Go to the Start Page and click on the Settings button.
2. Select the connection on the 'Choose your profile' field.
3. Click on the 'Host' tab.
4. Check the 'SSH' check option. The SSH tab will be enabled.
5. Customize the SSH settings on the SSH tab, if necessary.
6. Apply the changes.
Read More: