To transfer a file in z/Scope Anywhere, first open a connection to the host that you want to exchange files with, and click on the connection menu "File Transfer" item.
File Transfer

Click on the 'File Transfer' option in the connection menu and the 'File Transfer Manager' will be presented.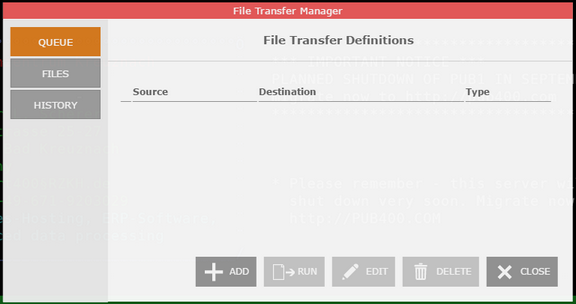 The Queue tab allows you to exchange files with the host, by adding them into a queue and then running them to send them to the host.
On the Files tab, you can upload files to z/Scope Anywhere Server and download the existing files to the web browser.
The History tab will show you all the operations (uploads/downloads) performed with the host.