On the top right corner of the Connection Views you will find its menu: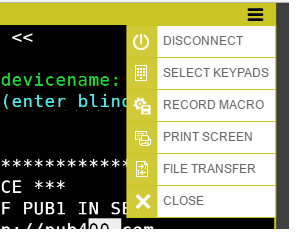 The Connection View menu includes:
Disconnect

Disconnects the session.
Select Keypads

Click to see all keypads enabled for this connection. This option will not be shown if no keypads are enabled for the connection.
Record Macro / Save Macro

Click on this button to record a new macro sequence. When you are done, click on the 'Save Macro' button that you will see in its place. Read more: Creating a Macro.
Manage Macros

Click on the Macros icon to see the existing macros. It is shown only when there macros for the current connection. You will be able to rename and delete the existing macros.
Print Screen

Send a screenshot of the session to the printer. You can choose 4 different printing modes.
Close

Closes the session.
The macros recorded for this session will be shown in the Connection View Menu: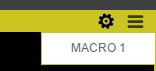 Select the macro to run it.
Keypads enabled for this connection will also be shown in the Connection View Menu: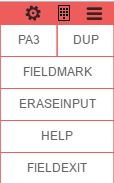 Read More: