In the 'Web Auth Provider' tab you will find the following parameters: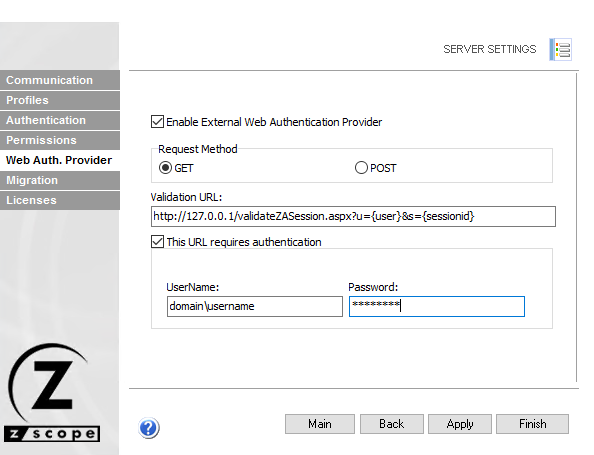 Enable External Web Authentication Provider
Check this option to use an external web authentication provider.
Request Method
Select the HTTP method with which you want to communicate with the validation URL.
Validation URL
Complete the validation URL. This is the URL that z/Scope Anywhere will make a call to in order to validate the user.
This URL requires authentication
Check this if the validation URL requires authentication and complete the credentials. These credentials will be used to log in to the validation URL.
Read More: